Happy Friday friends! Can you believe another week is dunzo…down the toilet…kaputz? This end-of-summer time bending phenomenon has got me all worked up. Somehow, the closer we get to the start of School the faster the clock moves. I haven't found a way to prove it, but I'm absolutely sure it's some kind of Walmart conspiracy to get us to rush the school supply purchases so they can start rolling in Christmas stuff. I mean…can we not with the early holiday décor?
Anyhow, however it happens (I'm watching you Walmart), we have found ourselves at the end of the week again and I'd like to share some of my Friday Flashbacks and Favorites with you! If you'd like to see what I was digging last week, I'll have that post linked for you here.
~~~~~~~~~~~~~~~~~~~~~~~~~~~~~
TV
Still binge-watching Bitten. Still obsessed with supernatural creatures. Still lusting over humongous werewolf men. Can't stop. Won't stop.
Books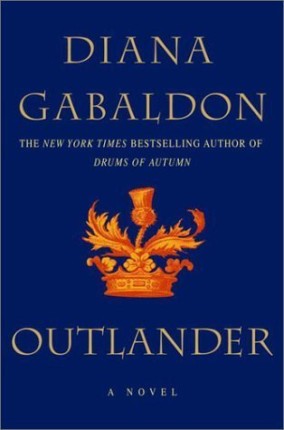 So, I finally finished The Outlander by Diana Gabaldon. I have literally been trying to read it for about two years and have picked it up and put it down approximately seven hundred and ninety seven times. The meaty plot and literal size of the book (over 850 pages…gulp) I was kind of intimidated. After the seven hundred and ninety seventh time of picking it up I could not put it back down. Ms. Gabaldon has a talent for mentally transporting you to the bones of the book, like you're a figurative part of the landscape. Folks, I was digging being up close and personal with Jaime Fraser, what with the Scottish accent and the kilt and the big arms and the kilt. If you're a fan of fantasy fiction and need some substance with your read, pick up this series and you'll have yourself a sexy Scottish outlaw to cuddle up with.
Beauty
Okay, so full disclosure here. I'm a lipstick addict. Like bonefide. Forget the twelve step program, I need one with at least seventeen. Lipstick speaks to me. It whispers in my ear when I'm sleeping. It calls to me from its display at Walgreens. We need each other. So I thought I would share one of my faves that I've been obsessed with this week ~ Maybelline Color Sensational Vivids in Brazenberry. Maybelline hit the nail on the head with this formulation and the colors are certainly not for the faint of heart. Bright, opaque, creamy and long lasting, the Vivids are a beautiful lipstick and I plan on owning many, many, many more. Than I already have. Which are many. But this week I've been wearing the Brazenberry, a cool-toned violet purple that somehow manages to go with almost everything. Try it….
FAMILY
My family is an all-day/err-day favorite but this one has been treating me extra special this week. She'll be starting seventh grade in a couple of weeks (which, thanks to Walmart, will actually be about four days from now) and I have been having such a good time with her this summer. Knowing that middle school tends to suck the brain matter out of our kids after the first few days and they become shadows of their former selves, I am absorbing every single normal moment with her I can.
~~~~~~~~~~~~~~~~~~~~~~~~~~~~~
These are my Friday Flashbacks and Favorites for this week. What are some of your favorites? Any fun flashbacks to share? Do tell!
Happy Friday!
Mindy