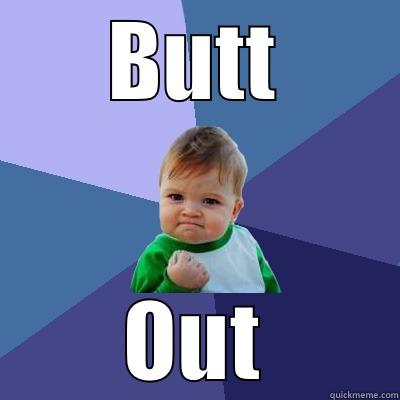 I have two kids who, despite my enthusiastic efforts, continue to grow and mature.  The 9 year-old boy seems willing to stay as young as I need him to be, often curling himself up on my lap to watch television and allowing me to serve him his meals on a plastic Go, Diego, Go divided plate.  The very soon-to-be 13 year-old girl, meanwhile, steals my very favorite cherry red lipsticks and douses herself in my coveted Vera Wang Princess perfume.  She's not quite as eager or willing to stay young and flat refuses to eat her Honey Nut Cheerios out of the Dora the Explorer bowl that remains lovingly housed in my cupboard.
Being the mother of a teenage girl and user of most social media platforms has given me an interesting and educational perspective on the unique relationship that is mother and daughter in this the Generation Y, the "me" generation.  If you're the type of parent who likes to keep up with the comings and goings of your offspring, chances are you have already done a thorough job of vetting your son's or daughter's social media influences.  Me and the hubs, we make sure to stalk our girl's various accounts and have set up an honor system wherein she asks for permission to follow, add or friend a specific person and her dad and I either yay or nay the proposal.  So far this system has worked famously.  I would like to think it's due to our stellar negotiating skills and insightful parenting but I'm quite sure it's due more to the fact that our daughter is a pretty dang good person with standards.
I have noticed over the past year or so an interesting change in parenting dynamics.  For some folks, what began as "helicopter parenting" (relentlessly and often unnecessarily hovering over and managing every move a kid makes) has matured into moms living their teenage years all over again in the far less dimply and arguably more fashionable (can we say "hair scrunchie?") bodies of their daughters. Not a new phenomenon, living vicariously through your kids, but social media gives us a periscope view into their lives that we lacked in earlier years.  And some moms are taking full advantage of that view.
While I fully recognize that overly-enmeshed parenting is certainly not limited to the ladies, as a mom, my observations are that of the fairer sex.  Let me offer some examples for your consideration.
Staging attractive selfies and monitoring 'likes'.

Full disclosure – I'm guilty of part of this.  My daughter is a bit of a selfie rebel.  She'd much rather post a picture of her dog, a funny meme, her big toe.  Having fallen victim to the occasional lack of teenage confidence, she's not entirely comfortable taking a picture.  In an effort to build up her comfort level I will occasionally require her to take a pic, a true battle in and of itself.  I could wallpaper my garage with photos of her sticking out her tongue, pushing up a pig nose or pulling a full-on Dracula cape pose and hiding her face.  I could wallpaper my empty toilet paper roll with authentic face pics.  But, the 'likes', I couldn't care less about.  Not so the case with some other moms, as I've observed.  In a misguided and sad attempt at validation, a "like" on social media is akin to a notch on a daughter's popularity bedpost.  With every "like" an overly enmeshed mother pats her own back and dreams of that coveted "Most Popular" yearbook title.

"Managing" your daughter's social calendar

Direct messages will  come in left and right with invites for sleepovers, birthday parties and the like.  With social media, it's not that difficult to ascertain who's getting that message and who's not.  Daughter's have been invited and not invited to parties for a billion years but those parties weren't broadcasted for all to see in the form of Instagram pics, Snaps, Tweets or Facebook status updates.  Suddenly you have mom's lobbying for future invites.  "Sally, why don't you hang out with Nancy anymore?  You should invite her over.  Didn't she just have a party or something?"  Or, "Sally…it looks like Darcy is having a bunch of friends over or something on Friday?  Aren't you friendly with her friend Babs?  Think maybe you'll get invited?"  As if being a girl isn't hard enough what with all of the periods and acne and stuff.  A lack of invite for the daughter brings mom back to that time in high school when she discovered she was the only one not invited to her locker partner's 90210 watch party.  The one where Donna finally loses her virginity.  It still stings a bit.

Creeping on friends of friends of friends of friends…

Having access to your daughter's social media accounts gives you access to do some major snooping.  Given the right amount of time, a mom can find enough dirt on a kid to damage his/her chances of ever being elected to any office from Home Owner Association president all the way up to the White House.  Some moms get a sick kind of pleasure out of doing the research and then holding it close to the chest until a sweet opportunity for sharing comes along.  Suddenly what used to be good old-fashioned, peer-centered parent gossip at soccer practice has been degraded to "can you even believe that those two are hanging out again?  I heard that they were caught smoking cigarettes behind the school.  I mean…gross."  Yeah, gross.  Insert smacking gum and a jutted out acid-washed knee and you've got 1994 all over again.
The moral of the story is this.  Our turn is over.  It's their turn now.  Their story.  And we have ours.  Technology will advance.  Opportunity to enmesh ourselves even further will undoubtedly increase.  But the truth will remain the same.  Butt out.
Mindy